Boost your home value without breaking the bank
Posted by Michael Akkus on Tuesday, May 8, 2018 at 5:22 AM
By Michael Akkus / May 8, 2018
Comment
Looking for ways to boost your home value without breaking the bank? One of the misconceptions in selling your home is to not put money into it. Often times, home sellers want to get out of their home fast, and forget that marketing your home is essential. Whether you're getting ready to sell your home or want to jazz it up a bit for your own enjoyment, we've got some hacks for you to try.
Curb Appeal: Your curb appeal is what the buyers sees when they first drive by your home so it is extremely important. Homebuyers make up their mind about your home before they step in the front door. Ensure your landscaping, lawn, and flowering beds are free of debris and weeds. Scout the house and remove toys, fix lighting, and sprinkler heads. At the front entry consider repainting the front door and also add a pot of fresh flowers. Although it sounds obvious, a neatly mowed lawn, a few well-placed shrubs and a swept walkway makes a great first impression.
Make your kitchen really cook. The kitchen is considered the heart of the home. Most buyers focuses on this room when they first view a home for sale, so make sure your kitchen looks clean and reasonably updated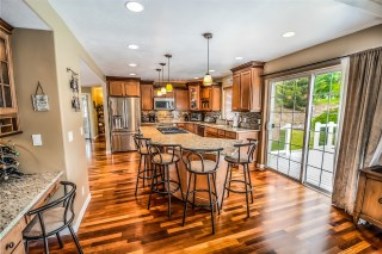 Do what you can afford, comfortably. For cheaper solutions, make sure appliances are clean and working, Resurface or paint cabinets. Adding new door pulls can make cabinets feel fresh and new. If countertops or flooring is damaged, replace with like material
Declutter: Believe it or not space is one of the top selling points for a home. Don't forget these places when decluttering: Closets, organization in cabinets, and shelving are crucial in home buying. Homebuyers will look in your closets (make sure there are no monsters inside it)! Is more space needed? Consider buying closet organizers to increase the vertical use of your walls. Pay special attention in garages, basements and kids rooms. These areas tend to collect unneeded items and may need to be donated to charity, or sell it. You can even use the money earned from your garage sale to do more home improvements. Wink! Wink!
Clean: Now this hack seems obvious, but the level of cleanliness needs to feel like you're staying at a posh hotel. Clean all windows, carpets, furniture, closets, and bathrooms thoroughly. You might want to consider buying new towels, rugs, bedding, and window treatments to inexpensively add value to your home.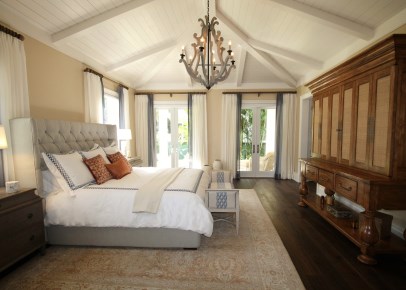 Master Bedroom: The Master's quarters are the homebuyers retreat. Ensure all closets, drawers and table surfaces have minimal content. If you need to put belongings in storage, under bed containers, or in others closets, do so!
Bathroom: Upgrade only the this that are affordable. Showers/tubs, mirrors, floors, toilet, countertops must be clean and free of excess toiletries. If your tub and shower are looking dingy, consider re-grouting the tile and replacing any chipped tiles. A more complete cover-up is a prefabricated tub and shower surround. These one-piece units may require professional installation but can still be cheaper than paying to re-tile walls and refinish a worn tub.
Light: Clean your windows and make sure that natural ambient light shines inside your home. Are the fixtures in your home outdated? Consider upgrading fixtures or adding lamps and sconces to rooms that are dark.
Homebuyers don't only view homes in the daytime. Consider higher wattage bulbs throughout your home to illuminate all the amenities.
Paint: A quick, inexpensive way to increase the value of your house is to paint. A fresh coat of paint can make rooms look like new. Fresh paint in neutral colors will attract many homebuyers. Don't forget the baseboards and trim! Just like a lawn without edging, painting walls without the trim looks unfinished and dirty.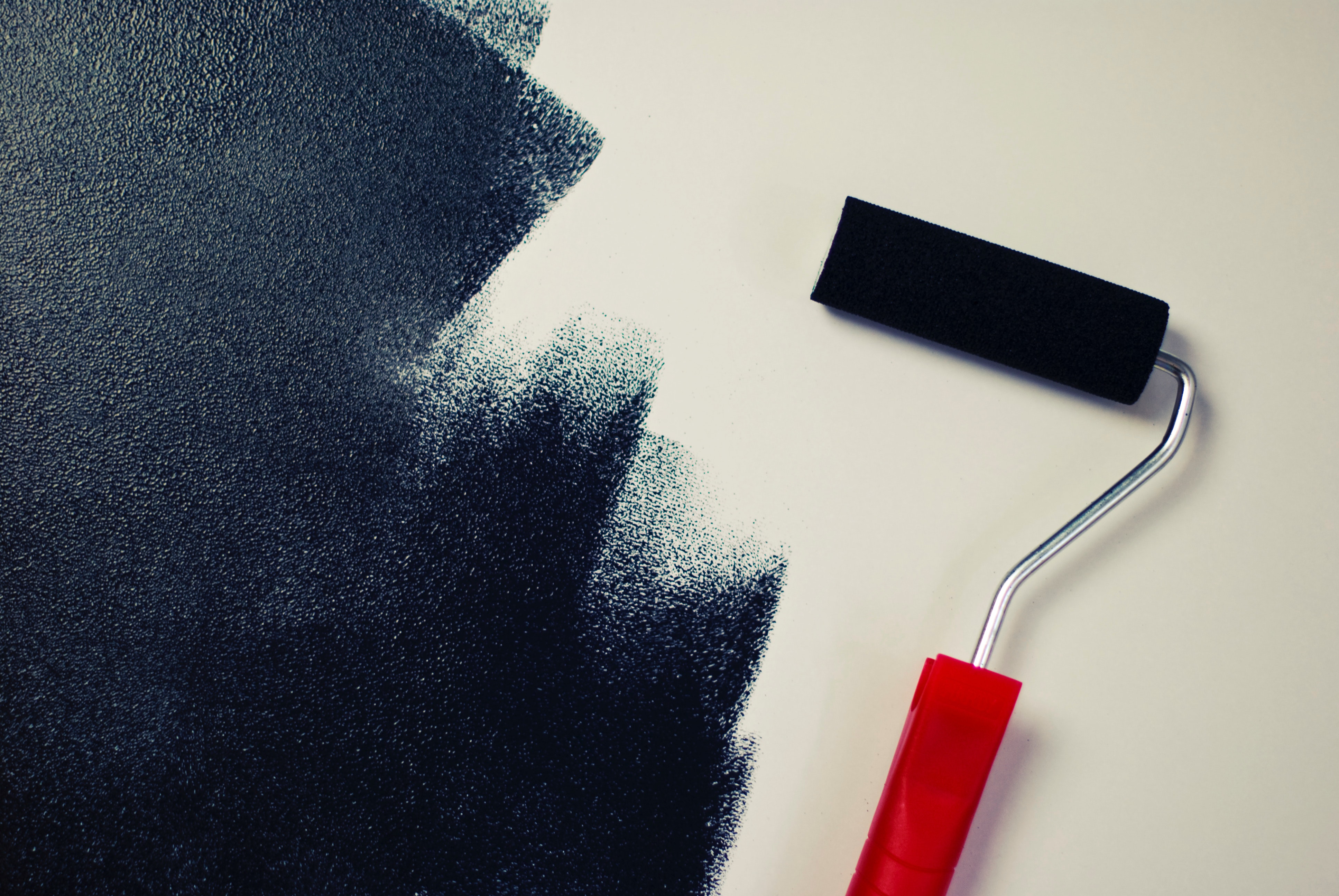 Floor: Carpeting is another detail that can quickly update a home and make it look cleaner. A professional carpet cleaning is an inexpensive investment, especially if your rugs are in good shape and are neutral colors.
If your carpet is showing severe wear, cover it with inexpensive, strategically placed area rugs. Unless it is truly hideous, most real estate agents don't suggest replacing wall-to-wall carpeting right before you sell your house. The new homeowners may want to choose their own carpeting after they move in.
You see, increasing your home value is not that hard and expensive. It could sound intimidating at first but if you follow our tips, you can make your home look like a newly constructed home! The Akkus Group has more hacks to share that are not written on this blog, call us now! We might even help you replace some light bulb or plant a shrub!